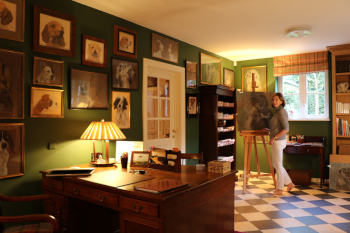 About me:
From the creation of lighting to animal drawings
After gaining extensive experience in the field of luminaire creation and re-editing of old lighting models, the desire emerged quite naturally to recreate in my drawings the atmosphere and intimacy that inspired my collections.
About my work:
While parting with any classical approach, the manual artwork as well as my expertise provided me with an acute rigour and precision in my drawings.
But first and foremost, it is the glance of the animal that guides my choices.
The pastel enables me to transpose their velvety dresscoat
With the pencil, the magic and the profoundness of their glance .